Product Updates: June 2016
[Estimated read time: 2 minutes]
Check out the latest product updates for Astute Social and Astute Knowledge!
Astute Social
Listening: Affinities
Affinities gives brands the data behind the consumer. It is the first foray into psychographic information for consumers talking about a brand or topic.  This will enable the brand to see what types of interest their social consumers have at a level that has not yet been seen.  By reading authors profile descriptions, Astute Social can see if they are into sports and not only sports but which sport.  It can identify if they are a movie goer, or into art.
This feature then allows brands to see how that corresponds to topics the brand is monitoring.  Are consumers who are interested in movies talking about margarita specials or appetizers?  Are sports buffs discussing more about liquor consumption or beer consumption?  This feature allows brands to better understand social consumers and link them to meaningful aspects of brand campaigns and demographics. The page shows top ranked interest in a list, by association (what people interested in and what they are talking about), and by gender (gender breakdown by interests).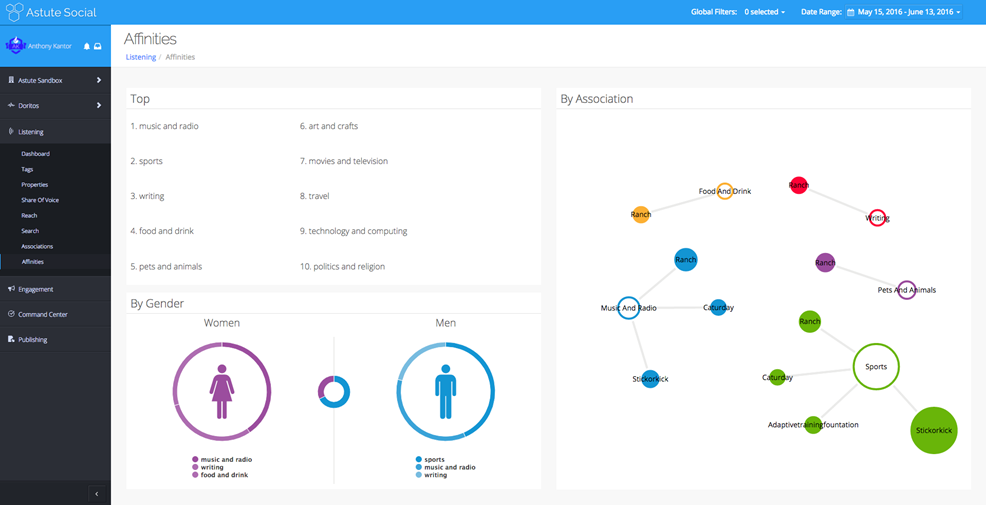 Publishing Interface
The publishing interface now includes:
A new publishing panel allowing more customization of platforms being published to

Interaction cards to show the current status, picture, title and content

Ability to publish to LinkedIn

Better media and asset management
The interface allows users more customization, enhanced previews and a streamlined workflow.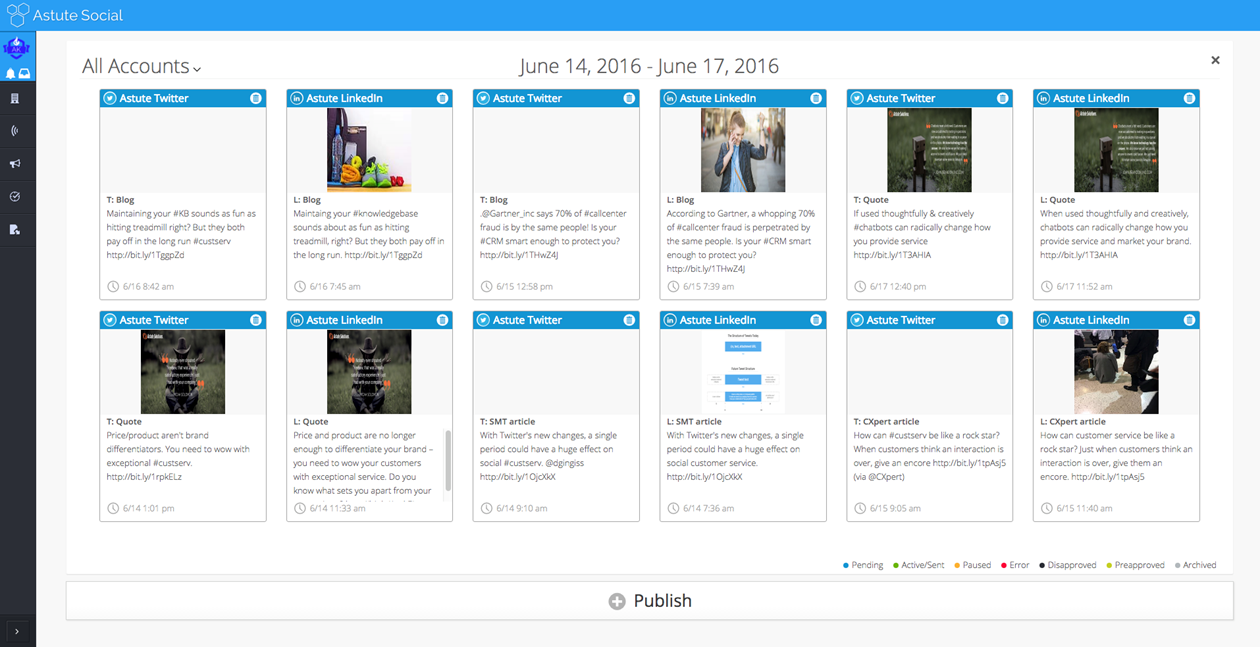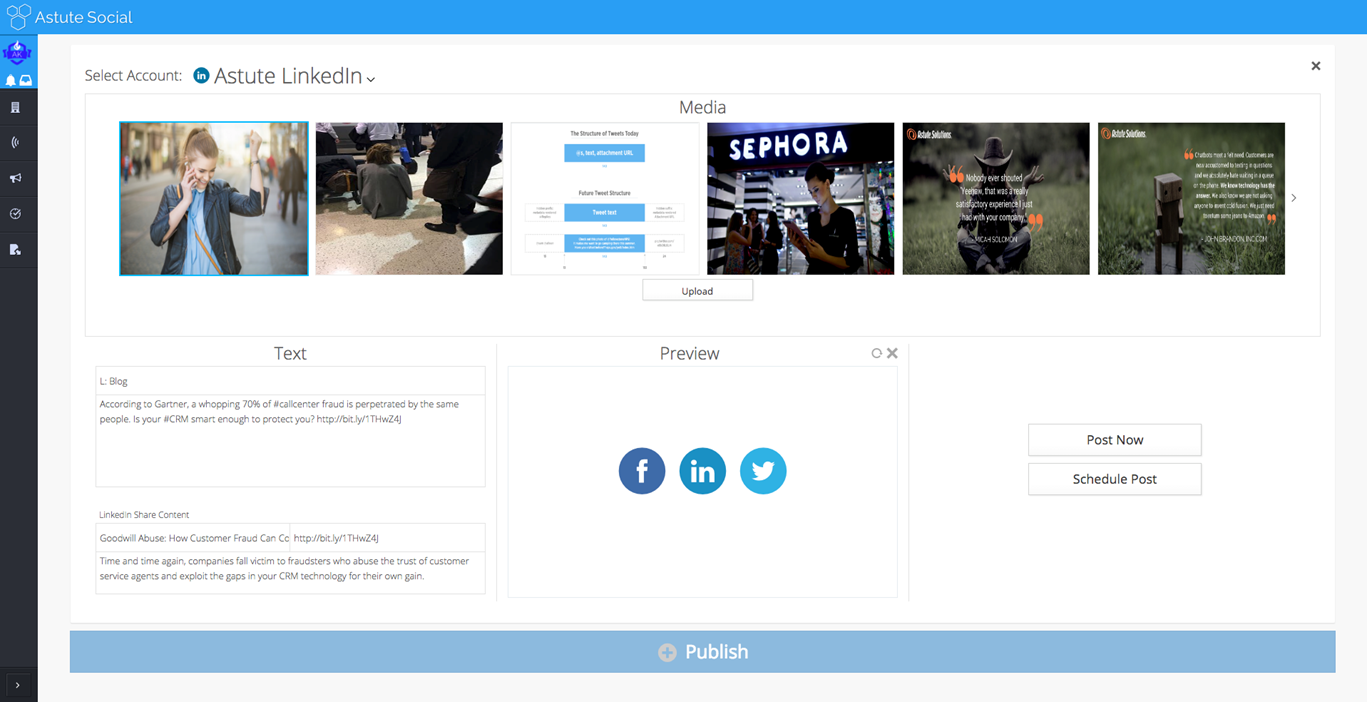 Astute Knowledge
Image Drag and Drop Capabilities
When creating responses, authors can now simply drag and drop images to a response without having to first setup a mapped piece of content to use. The image will automatically be saved correctly in our S3 cloud environment.